BEING confined to a wheelchair, Mulgrave psychologist Brenda Gabe does not quietly accept the problems of gaining physical access to public places.
Mrs Gabe, a grandmother of six, began her passionate quest for an "inclusive community" six years ago after multiple sclerosis forced her to retire. With more time on her hands, the community stalwart soon volunteered time at the Mulgrave Neighbourhood House, including as a committee member.
She left her mark on the "house's" new home in the recently opened $1.9 million Wellington Reserve Community Centre on Mackie Road.
"It's an inclusive building, a place totally accessible for everyone," she said.
"There is a great disabled changing facility with a sophisticated set-up including a hoist, shower, change table and toilet. There's an e-cafe, computer facilities and programs for everyone.
"There's no need for anyone with a disability to live in isolation."
Last year, Mrs Gabe was sponsored by the City of Monash to take part in the Leadership Plus leadership program – a seminar course for 25 people with disabilities.
She said the program was "a life-changing experience" as she met business and community leaders and 24 other participants.
During the program, Mrs Gabe successfully submitted a recommendation for a support worker to be employed at the Monash Aquatic Recreational Centre.
"One of the challenges of my disability is I need someone to help me get dressed. People being rehabilitated after knee and shoulder operations also need help. So apart from the personal development I got out of my project, the pool has become more accessible for people who can't dress themselves."
Since graduating, Mrs Gabe has joined the Monash Disability Consultative Committee and committees connected with MonashLink, Wellington Reserve Community Centre, and the Monash Aquatic and Recreation Centre.
The City of Monash will again sponsor a person with a disability to develop their leadership skills in the 2009 program. Monash Mayor Paul Klisaris said the program was open to candidates who were active in the community sector. The accredited TAFE program will begin with a three-day retreat in February.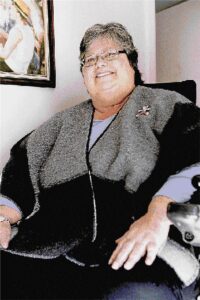 Leading light: Brenda Gabe has been putting her leadership skills to work. Picture: Melissa Banks