RESIDENTS could see former independent councillor Craig Shiell return to Monash Council if Mayor Paul Klisaris is elected to Federal Parliament.
Cr Klisaris has nominated for ALP preselection for the seat of Aston in Melbourne's east in next year's federal election.
If elected, Cr Klisaris would be disqualified from his role as a councillor because of the recently introduced Local Government Amendment (Conflicting Duties) Act, which seeks to prevent conflict of interest and undue influence of MPs over local government.
Last week, a Local Government Victorian spokeswoman confirmed any councillor vacancy would be filled by a countback – that is, the candidate with the next-highest number of votes would win the vacant position.
The 2008 council election in the Mulgrave Ward were a close call with only 23 first-preference votes separating Cr Micaela Drieberg and MrShiell.
MrShiell said he would welcome the opportunity to work with residents.
"My reason for getting on the council is for the community. I've got plenty that I still want to do for the community and any opportunity I would always take."
MrShiell said he enjoyed working with residents and still got a lot of satisfaction out of delivering on projects.
His comments came as Cr Joy Banerji confirmed she had also nominated for ALP preselection, in the federal seat of Dunkley in Melbourne's outer south-east.
Cr Banerji said she had been asked to nominate for ALP preselection for the seat, which covers suburbs including Frankston and Langwarrin.
She said she hadn't considered giving up her position at the council.
"I've loved being a councillor. I gave up my job to continue being a councillor."
Cr Klisaris would not comment about a possible return of MrShiell to the council.
"The process ahead is still very lengthy. I'll be in a better position to answer those questions [later]."
Monash Ratepayers Association president Jack Davis wished Cr Klisaris the best of luck at next year's elections.
"We would like to see him win the election because that means we get rid of him. It's about the only way we can since he has such a stranglehold on Monash."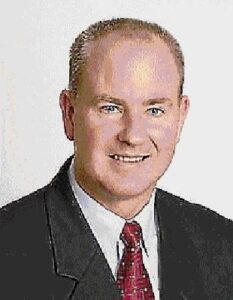 Possible return: Craig Shiell.